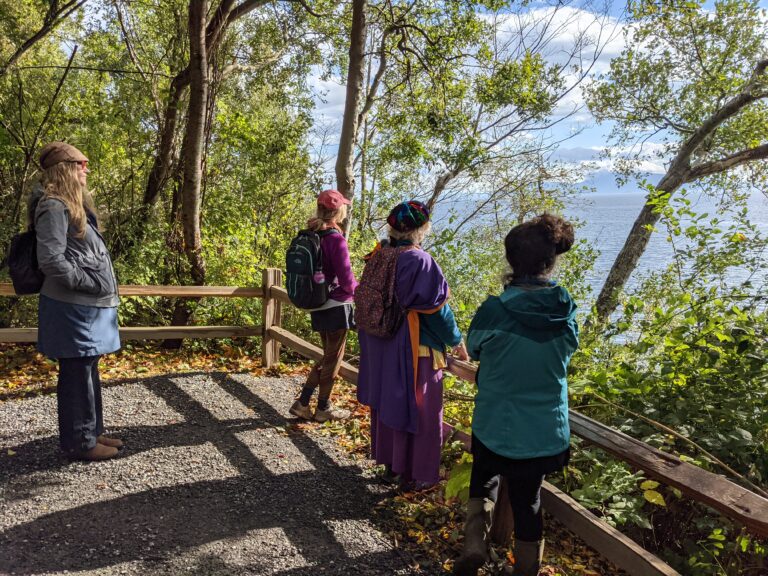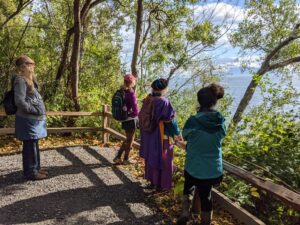 photo: field trip members gazing off at Mount Constitution on Orcas Island, off in the distance
Our first Fairy Field Trip was a huge success!  Five of us met at Point Whitehorn, a small Nature Reserve north of Bellingham, WA.  The weather was forecast to be rainy, and there was a short downpour right as we pulled into the parking lot, but the sun peaked through as we entered the forest, and by the end of our visit we had solid blue sky!
Point Whitehorn is a special place to network member Summer Starr, it is the homeplace of her fairy family.  It really made a difference to have her as a guide to the area, since she knows it so well it helped the rest of us to attune more clearly to the energies and beings.
Our first stop on the .75 miles trail was the Welcoming Tree, we could feel how its energy reached out onto the trail to welcome us as we entered.  Further along is the Clearing Circle. I could feel the energy of the Circle, how all the trees were working together, but I couldn't tell the purpose of their work until Summer told us.
Further along is the Boundary between Forest and Sea energies. Summer shared that her fairy children aren't allowed past this point until they are old enough to manage the transition.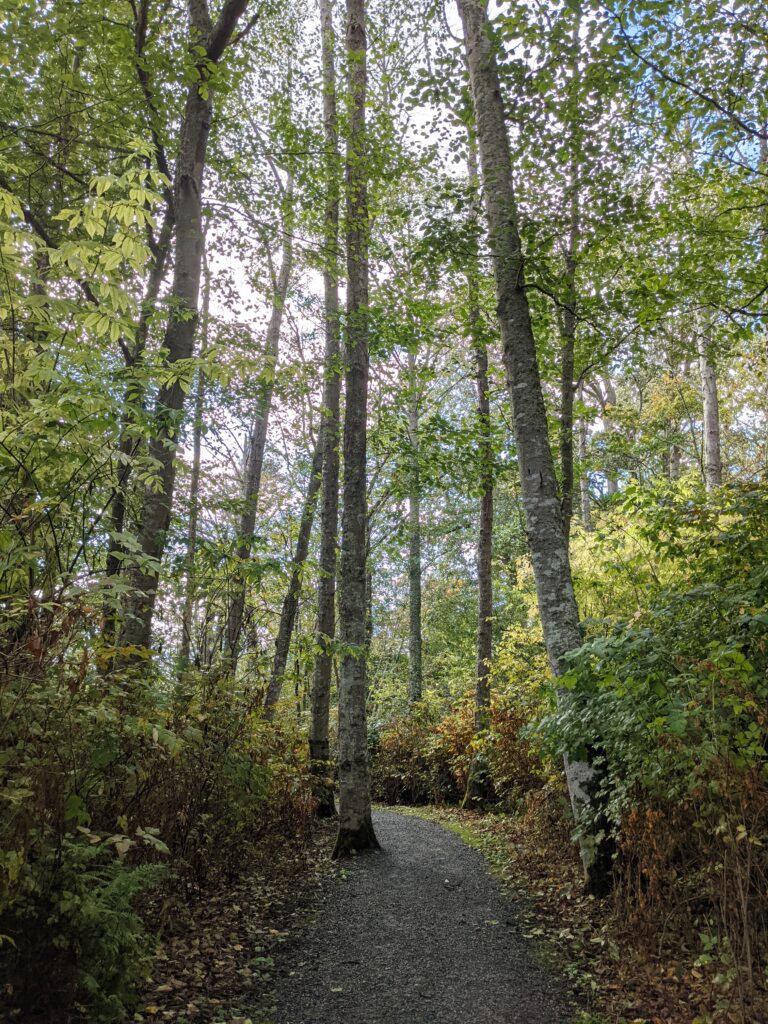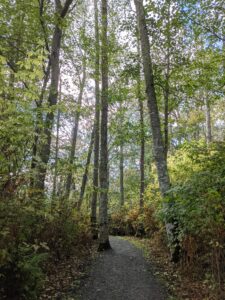 Right where the trail drops down to the shore is the Spiral Tree I shared as a weekly tree some weeks ago. I had taken a photo of it straight on on my earlier visit, this time I also took a photo from the side that really shows off its spiral form.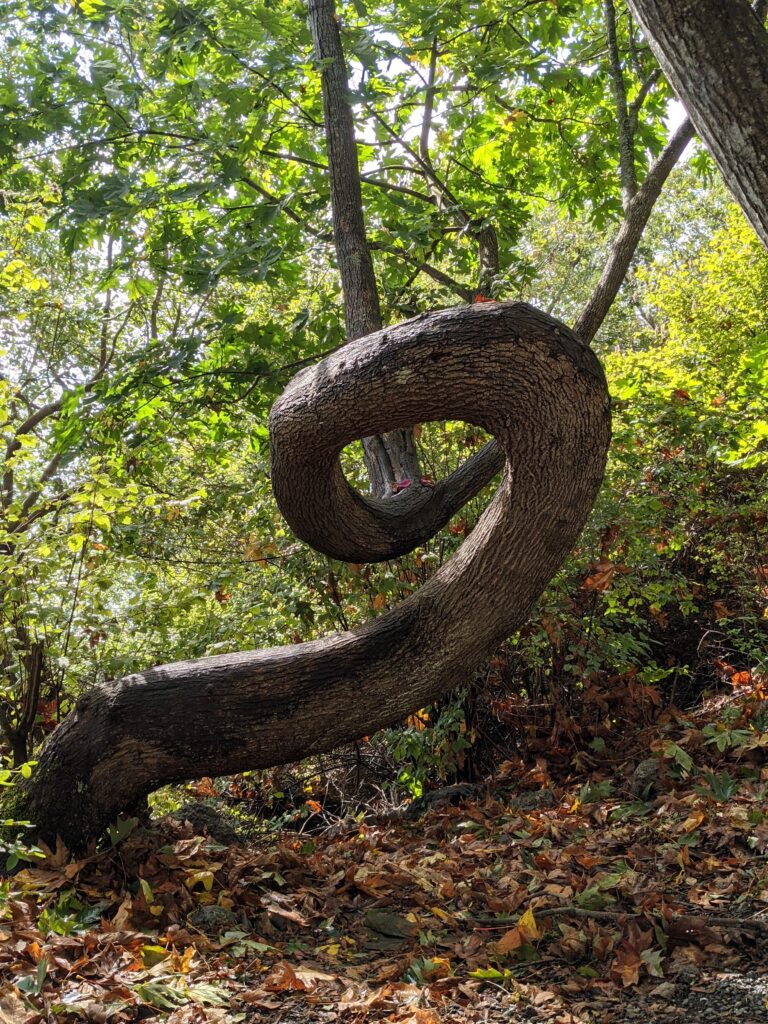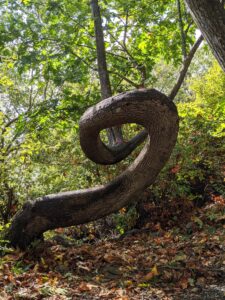 As we returned to the welcoming tree, we stopped to say good bye and thank all the energies for hosting us. As we progressed across the bridge back to the outside world, a Blue Fairy danced with us!
We all felt so much lighter and brighter after our visit!
For me, there were two happy outcomes of the afternoon. One, it was great to hang out with network members and strengthen our human community. Two, it helped me take one more step on my continuing evolution of feeling into Subtle Realms. If I had gone there on my own, it would have been much harder to focus on the energy, and without others there to confirm what I'm feeling it is always too easy for Doubt to reign strong in my psyche. As it was, I felt even more confident in my abilities which is so helpful as I go to other places.
On my way home across the North Cascades highway, I stopped for a night at Colonial Creek campground. I took a short walk along a trail up the valley and came across the strongest Goddess Nature Temple I have felt in the region. I really look forward to taking a Fairy Field trip there next year, maybe for Mother's day.
We hope people will be inspired to organize Fairy Field trips in their own areas! It only takes a few people to create a magical exchange!