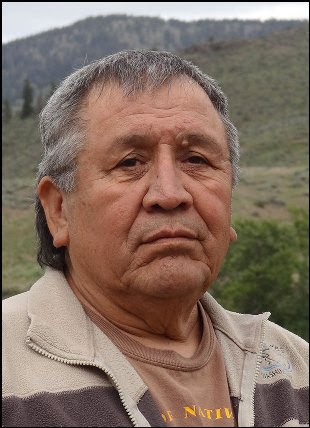 Spencer Martin, (Se Olum), is an elder and shaman from the Methow tribe of the Methow Valley. He was born in Pateros, WA and resides in Omak now. He was involved in the Reconciliation Pow Wows held in the Methow in the early 2000's. This work resulted in the PBS documentary "Two Rivers – A Native American Reconciliation." From an interview by Leslee Goodman:How does people saying they are sorry and giving forgiveness heal the land?
Martin: It gives voice to the ancestors. The Methow people have anger on behalf of their ancestors who were pushed out of their lands after almost 40,000 years. We have to clear that anger to become present NOW, and when we do that we will stop abusing the land. The white settlers, too, have anger. Most of the people who settled this country weren't all that popular in the countries they left. They left because they didn't feel at home there. They were persecuted, abused, they weren't treated with respect. Most of them don't remember why they're angry; they're just angry. In ceremony, in reconciliation, we give the ancestors a voice. We say we're sorry and ask for forgiveness. We become present to our connection with each other – and with the earth. That is what healing is."
Spencer or Se Olum will join us Friday, June 23rd for the day. He will offer a workshop on Ancestral Healing.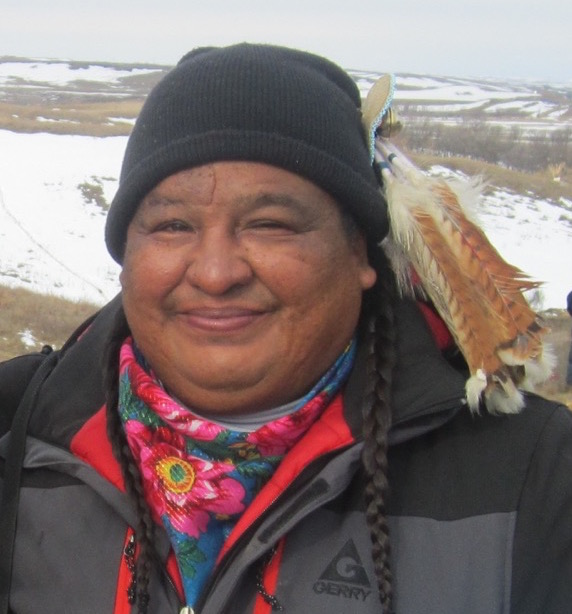 Dan Nanamkin is a drummer and singer from Nespalem, Washington on the Colville Reservation. He was a water protector at Standing Rock, North Dakota the fall of 2016, and the winter and spring of 2017. "The healing of our hearts began at Standing Rock. The creator and his good medicine protected us – we survived the winter of 2017 one of the toughest in North Dakota. We need to keep those teaching and prayers in our hearts. Now is the time to go forth, to stand in this nation and in the world. We, as human beings were held in that sacred circle – the healing place of Standing Rock. We were known and loved, and it strengthened our hearts. It is the beginning of the healing work we need to do."
Join Dan as he shares stories and songs from Standing Rock –Thursday June 22nd around the central, sacred fire!